Medusa's World:
Nina only wants candy! Nina the Clown loves anything that is sweet, and she is very good at maquillage and make-up, so if you want a pretty face, or a fantasy face, or a scary face, Nina can help you! She loves to play with children, and has a lot of funny games, even special Clown games! Her candy and plastic toys are a favourite at children's parties, Nina is both a cartoon and a clown!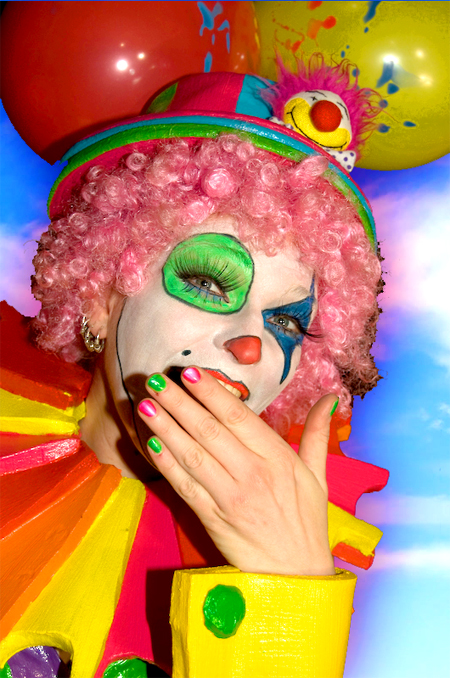 Nina loves licorice, straberry-strings, bananas, cherries, lollies, sweet sugary stuffs and lemonade, through a straw! Her little clown-chariot is full with candy!

But if you like something else better, Nina can bring that to your party too, just tell her what you would like, all you need to do is send her an email!
Nina is a New Act that shall be played by Medusa herself. Nina is naughty, shy, playful and funny, and she can bring a lot of happiness to children and to adults!
Nina loves outdoor festivals in summer time, childrens parties, street theater festivals etc. etc.!
Nina - Clown
Nina the girly clown can juggle, she can play poi, she loooooves to dance and jump around, but she can also become very shy, or maybe she suddenly bursts out laughing, or maybe she gets a little grumpy, or clumsy... her face changes all the time!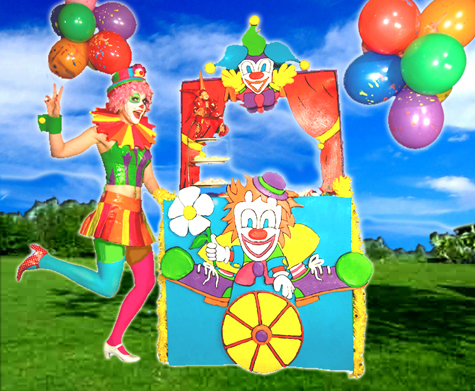 And sometimes.... : Nino is there to make Nina happy! We can do some really funny candy-games, want to join?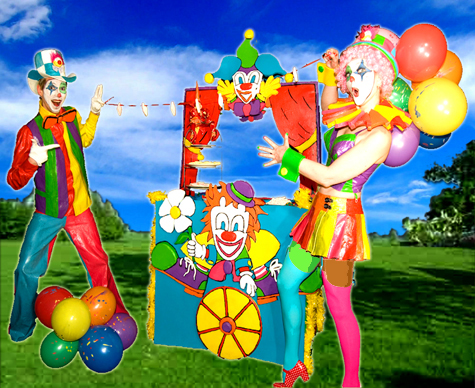 Nina has a really wonderful clown-chariot! Sometimes she pretends it is a place where you can play hide and seek, or a puppet theatre, easy, the curtains are already there! Below are some pictures of the chariot, you like them too?